I'm often asked what my favourite things to do in London are on a wet and somewhat miserable day. Usually, I'm off delivering tours whatever the weather, but on the odd occasion when I'm free, which isn't often, I like to mosey through museums, park myself in a pub, and dive into a good bookstore. To help you find the perfect way to while away the wet weather Tours Of The Uk have asked me to come up with a list of our top 5 things to do in London when it's raining – which if I'm honest is most of the autumn and winter.
1 – Visit a Museum
London is full of amazing museums that are (usually) free to enter. If you are looking for something historic I highly recommend the British Museum near Holborn Tube Station, which houses an amazing collection of artefacts from across the world including the famous Rosetta Stone. Open 7 days a week between 10.00 and 17.30, with late openings on Fridays until 20.30, the museum was founded in 1753 (partially thanks to Sir Hans Sloane who left his collection of 80,000 artefacts and 50,000 books, prints and manuscripts to the nation (The British Museum, 2020))  the before opening its doors to all studious and curious persons' in 1759 (The British Museum, 2020).
Another amazing museum to visit is the National Maritime Museum in Greenwich which is part of the Royal Museums Greenwich and also includes attractions such as the Cutty Sark and Royal Observatory (sadly these aren't free but are well worth a visit if you have the cash!) The National Maritime Museum, like most of the Royal Museums Greenwich are close to both Cutty Sark DLR station and Greenwich train/DLR station and if you are travelling from central London I highly recommend getting the train from Cannon Street to Greenwich as this gives you amazing views over the Thames as the train pulls out of Cannon Street station (sit on the left-hand side in the direction of travel for the best views!) The National Maritime Museum is amazingly kid-friendly, in fact, I would say its one of the most kid-friendly museums in London and my nephew's highly recommended AHOY! a gallery aimed at under 7's. I often want to run around exploring the museum's collections which range from boats to figureheads with child-like abandon, but sadly my inner child loses out to my outer adult! Best of all if the weather dries up you can walk out the back of the National Maritime Museum and up through Greenwich Park towards the Royal Observatory where there are amazing views of London from in front of the statue of General Wolfe. If you are lucky and the weather starts to dry off you might also want to keep your eyes and ears open for the beautiful Ring-Necked Parakeets which have made the park their home – you have to be eagle-eyed to spot them in the trees, and usually, you only catch a glimpse of them as they fly past like a flash of green but if you do get up close and personal with one of them they are some of the most beautiful and amazing animals outside of London Zoo!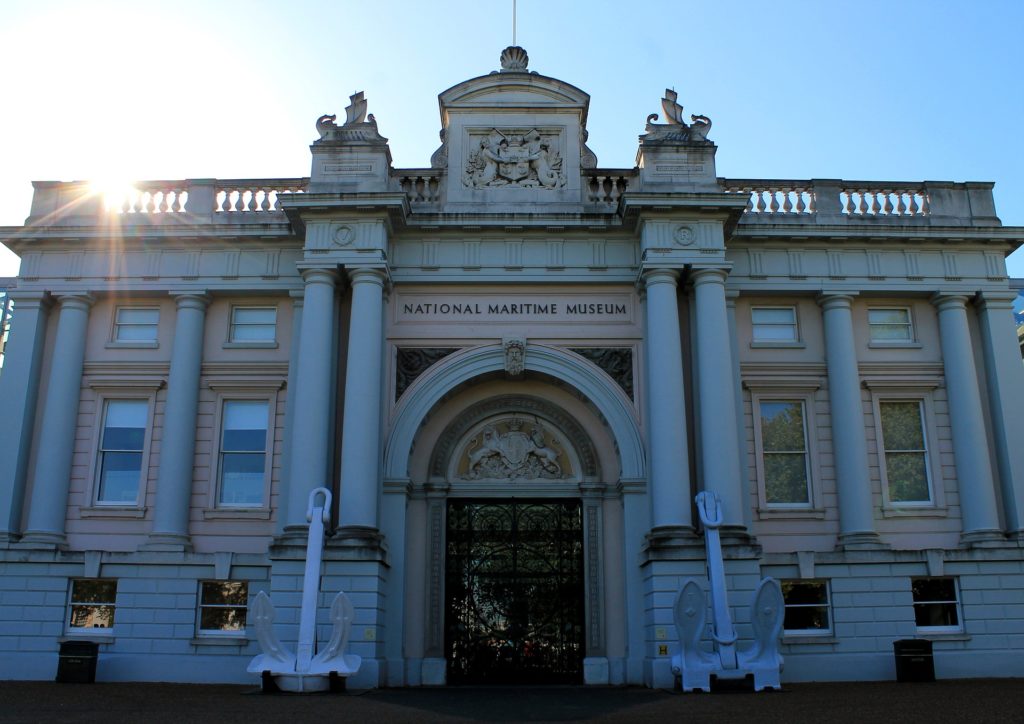 Tours of The UK's Top Tip:
Want to stride the Greenwich Meridian for free? When you reach the top of the hill where General Wolfe's statue is, keep your eyes peeled for a small gate just below the Royal Observatory (close to the Public Standards of Lenght, and the information about the Time Ball which will be on your left as you look out over Greenwich Park and the National Maritime Museum) go through this gate and you will find a metal line in the floor – this is the Greenwich Meridian! There are usually some clever tourists here taking pictures so its easy to spot but this part of the meridian is usually quieter than the one in the Observatory and every now and then you will be able to get a photo with just you and your loved ones striding the eastern and western hemispheres!
2 – Find a good book(store)
London is jampacked with amazing bookstores! From national chains to small independent booksellers there is a bookstore in London for everyone. Granted how long you can spend in the store depends on its size, how many books you are prepared to carry home on the Tube with you, and if like Foyles on Charring Cross Road the bookstore has a cafe or bar. Foyles is quite easily my favourite of the big bookstores and I have often found myself popping into Foyles to wait for friends only to leave with an arm full of books on subjects I didn't know I was interested in! Another amazing Bookstore not too far from Foyles is Hatchard on Piccadilly. This bookstore has been selling books since 1797 (Hatchards, 2020) and sell books to Her Majesty Queen Elizabeth, and both their Royal Highnesses Prince Philip and Prince Charles (Hatchards, 2020). Not only does this grand wood-lined bookstore have royal connections, indeed the staff have always treated me like royalty when I have bought a book here, it's also where Sir Winston Churchill bought his books (Lough, 2015) and you can easily imagine the great man lurking over a book in one of its many nooks. Sadly you need to take your purchases away as there is nowhere to stop and read in Hatchards, but if you want to continue with a royal or Churchillian theme Fortnum and Mason and The Ritz are a short walk up the road and you could always (depending on appropriate attire) retire to their cafe with a fine china cup of tea, a cake and of course your newest book. Alternatively, you could cross Piccadilly and read in the cafe of the Royal Academy of Arts situated inside Burlington House or relax in one of many chain coffee shops that line Piccadilly.
My favourite independent bookstore tells you something very personal about me – that I'm gay. Gay's The Word in Bloomsbury, a short walk from Rusell Square tube station is, for me, a sight of pilgrimage that everyone who identifies as LGBT+ or as an ally of the LGBT+ community should visit if they are in London. Because of its link to the LGBT+ community, Gay's The Word had an interesting history including police raids and attacks on the store and was even seen in the film "Pride". It's a store where you have to shop and then find somewhere nearby to read but there are plenty of amazing bars, cafes and restaurants nearby that easily fit the bill. The thing I love most about Gay's The Word is that it offers a vital community resource and that it also reminds me of all the best small and independent bookstores that I have visited across the world. Indeed I cant step through the doors of Gay's The Word without thinking about a visit to Hay-on-Wye, that book lovers mecca, that I took with a friend and his partner when I was in my 20's which made me fall madly in love with second hand and pre-loved books. On that note, if it's second hand or pre-loved books that you are looking for then my suggestion is that you head to the Southbank and the underside of Waterloo Bridge where you will often find bookstalls selling a wide variety of books for very reasonable prices. Often I can't walk past here on a tour without losing someone to an ancient edition of Sherlock Holmes, Dickens or Shakespeare. Finally, if you are staying in or near Angel I highly recommend the Oxfam bookshop on Upper Street, its one of those bookstores that I have to stop in if I am anywhere near Angel as I always find one too many bargains – indeed many of the books I use to write the scripts used to train the Tour Of The UK's tour guides were bought in this very shop!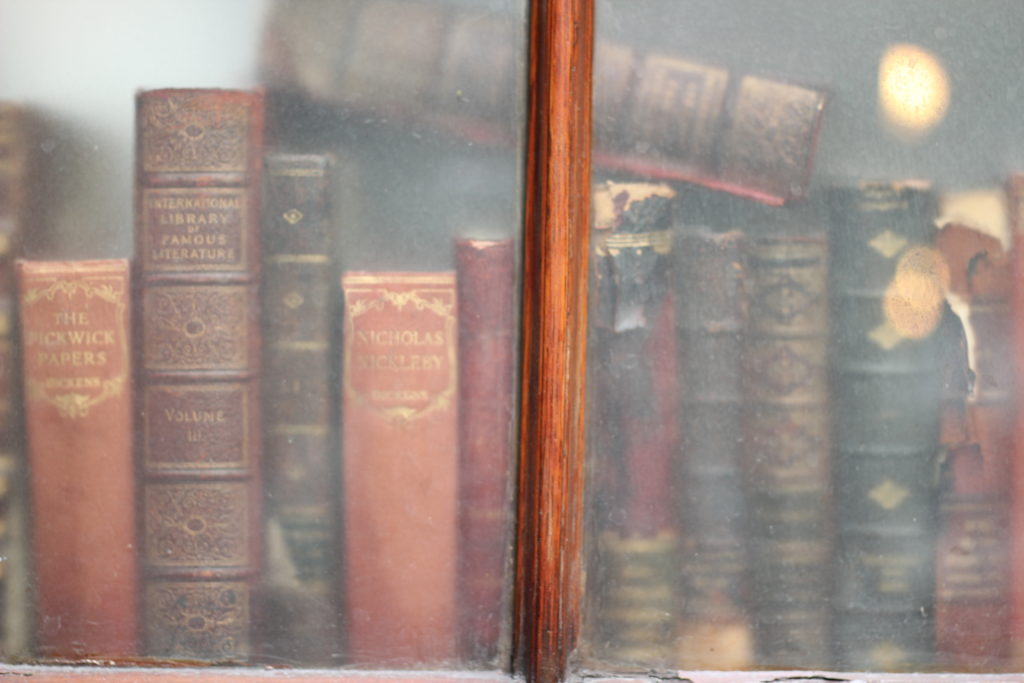 3 – Go to the pub!
I always find myself in a pub on a wet and windy day. Indeed this is the best type of day to take our Pub Tour of London as the tour is mostly indoors and they are always warm and dry. Whether your drinking a traditional Ale, a soothing Cider, a warming Red Wine or a Hot Chocolate (yes! We were surprised to find that some pubs do amazing non-alcoholic hot drinks too!) the pubs that I have listed below always have something on offer that will suit almost every drinker.
Ye Olde Swiss Cottage in Swiss Cottage – This pub holds a special place in my heart, as it is where I used to drink when I was at the Royal Central School of Speech and Drama studying my Master of Arts Degree in 2008. Build to look like a Swiss lodge its a great place to sit and relax – often I've stopped here for one drink and been there at closing time! Don't expect to find any well-known brands here, the pub is a Sam Smith's pub and so they only stock their own (excellent) products. The food here is traditional 'pub grub' and I highly recommend the pies. Best of all, if you have been book shopping the pub doesn't play music (one of my personal gripes with many British pubs!) so as long as you can stand the chatter of the other drinkers you can sit, drink and read until the weather has changed, or last orders….whichever comes first!
The Dog and Duck, Bateman Street, Soho – This amazing Victorian pub has links to the pre-Raphaelite painters, George Orwell and if rumour is to be believed even Madonna! The pub itself is an excellent example of a Victorian Public House, sadly, you will often struggle to get a table in this small, cosy and quaint bar but don't let that put you off! Often Sunday afternoon/evening is the best time to go for a drink here as this is the time at the weekend when the pub is quietest, and I have spent many a weekend afternoon/evening drinking in the bar with friends. If you are looking for food, there is a dining room upstairs (like in all Nicholson's pubs) and while the tables are small, I've eaten plenty of meals up there with groups of friends who all crowd around a couple of the small round tables.
The Swan at the Globe, Bankside – now this is a controversial choice as most people would argue that the Swan is actually a theatre bar, thanks to the fact that its part of Shakespeare's Globe Theatre, however, I have often stopped here for drinks, food and on particularly cold days hot drinks (the hot chocolate here is to die for!) without ever stepping foot anywhere near the theatre spaces – and believe me that's a minor miracle for someone as obsessed with Shakespeare as I am! I personally think the best time to visit The Swan is at night-time, after the theatre shows have started (most shows start at 19.30) and when the bar is a little quieter; although you do get an interval rush this is often short-lived and if you are comfortable at your seat it's easy to wait it out. The view from the Swan is at its best when its dark as most of the offices on the opposite embankment leave their lights on and it's easy to pretend you aren't in the heart of one of the busiest cities on the planet. In the darkness, from the window seats, even the grottiest 1950's office block on the opposite side of the Thames seems magical as it looks like something out of an urban version of A Midsummer Nights Dream. If you do pop into The Swan make sure you try the Mead (a traditional honey beer with a surprisingly modern twist) and stay, if you can, until after the shows have finished. On the few times that we have been here later in the evening, we have managed to spot a couple of famous faces and if you do feel the urge to say hello I recommend, that if they have been performing that evening, you allow them at least one drink before talking to them as often they will be with friends or family and will want to relax before chatting to their fans.
So that's my top recommendations for things to do on a wet weekend in London. Did my ideas help? Let Tours of the UK and myself know by tweeting us at @toursoftheuk and @dewi_evans. Got any recommendations of your own? Let Tours of the UK know and we will add a blog on your suggestions in the future.
References:
https://www.britishmuseum.org/about-us/british-museum-story (accessed Feb 2020)
Lough, D. (2016). No More Champagne: Churchill and His Money. Head Of Zeus.